Industrial & Commercial Electrical Services
G3 is a full-service commercial electrical contractor. We do everything from installing new outlets in your office to large-scale industrial wiring and lighting projects. No job is too big for us! 
And since we've served the Las Vegas Valley for over a decade, we're familiar with all building codes, licensing procedures, and the unique demands of the Las Vegas desert climate.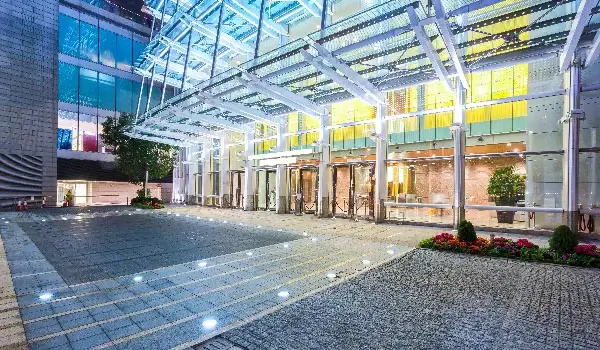 Commercial buildings have high electrical loads. They demand the expertise of a commercial electrician familiar with large-scale electrical projects and commercial building codes.
G3 Electrical has wired hundreds of commercial buildings, from restaurants and hotels to factories and healthcare facilities. We know how to design and install electrical systems that can handle commercial equipment while keeping heavy wires and conduits out of view.
How much does it cost to keep the lights on? Does your office lighting enhance the workspace, or is it strictly functional? Almost industrial?
At G3, we'll design an efficient, affordable commercial lighting system for your office, retail space, warehouse, and even parking lot that looks sleek and modern, complies with local building codes, and uses comparatively little energy.
When a building loses power, and no outage has been reported to the area, the panel is the first thing we check. Most outages are due to a flipped switch or blown fuse in the panel, and even if a general outage has occurred, it's good practice to check the main power breaker and panel box.
Commercial electrical wiring is built to last. Outlets, switches, breakers, and panel boxes have shorter lifespans. So do commercial electrical connections, lighting, and any electrical equipment.
If your business remains in the same building long enough, eventually you'll need electrical repairs and the services of an experienced commercial electrician.
A backup power generator can quite literally keep you in business! The lights will stay on, despite short- or long-term power loss due to weather, accidents, rolling blackouts, or grid failure. The AC will continue to cool. The frozen food will remain frozen.
Our Commercial Services, Listed
Electrical wiring & installation
Industrial electrical upgrades
Interior & exterior lighting
Routine maintenance
Hazardous location work
Designing & building electrical systems
Wiring renovations
Dedicated circuits & new outlet installation
Panel upgrades
Energy-efficient lighting solutions
GFCI & isolated ground outlets
Site lighting
Fixture upgrades
Industrial remodels & expansion
Parking lot lighting
Commercial EV charger installation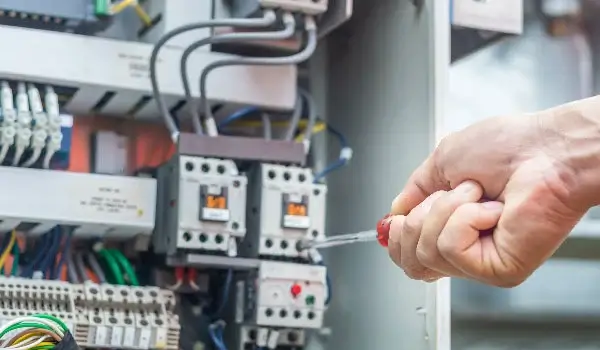 G3 Is a Qmerit-Certified Electrician
Qmerit-certified electricians are:
Properly licensed, fully insured, and thoroughly background-checked.
Compliant with all applicable worker's compensation guidelines.
Required to secure permits to verify that installations meet local building codes.
Teamed with industry experts for training on the latest technologies.
Only select electrical service providers earn the exclusive Qmerit certification, a symbol of excellence in electrification. You can depend on Qmerit-certified partners to provide trusted installation solutions that meet the highest standards for safety and service quality.