G3 Commercial & Construction Electrical Services
G3 is a full-service electrical contract company operating in the Las Vegas Valley.
We specialize in commercial and industrial work. We also install electric vehicle chargers for Las Vegas-area homes.
G3 is a partner of QMerit, which accepts only the very best electricians into its network.
We pride ourselves on our close client relations, highest quality work, ethical business practices, and outstanding customer service.
We've been licensed and bonded in the State of Nevada since 2010.
Contact us to learn what we can do for your business, from upgrading the panels in your office to commercial lighting design for large retail spaces, warehouses, and industrial complexes.
G3 Commercial Electrical Services
SERVICES
Commercial Electrical Installation
We perform all commercial, construction, and industrial electrical work. Our services include:
New construction wiring
Commercial electrical remodeling
Commercial electrical upgrades (panels, working, etc.)
Motor controls
With every big construction job, we can provide:
As-built drawings: "A set of drawings marked-up by the contractor… that show how the item or facility was actually built versus the way it was originally designed." Source: The Department of Energy.
Securing permits: We'll handle the paperwork for new electrical construction or upgrades. We're local to Las Vegas and know the relevant ordinances and building codes.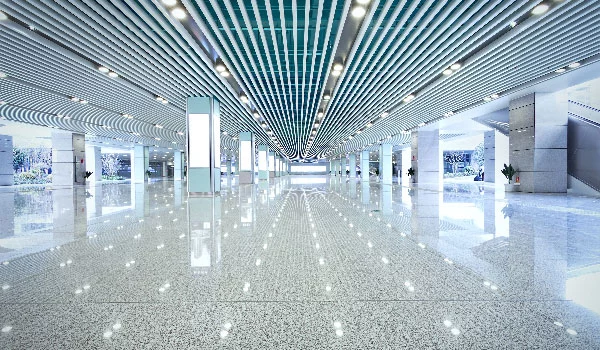 SERVICES
Commercial Service & Maintenance
G3 serves all business and building types. Our customer base includes:
Private schools
Charter schools
Public entities
Concrete tilt-up buildings
Office buildings
Shopping centers & retailers
Warehouses
Restaurants
Convenience stores
We perform non-emergency electrical services for large and small businesses throughout the Las Vegas Valley.
We offer maintenance service for commercial EV charging stations, commercial lighting, industrial electrical panels, and all other commercial electrical components and systems.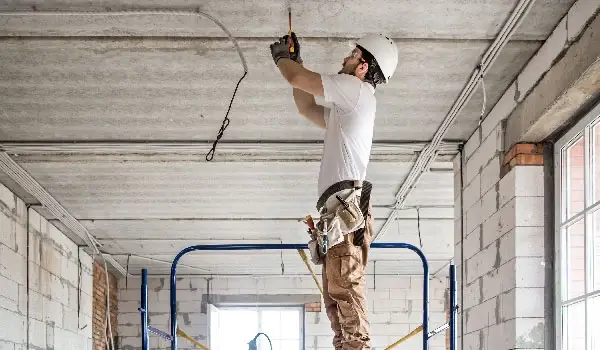 Our Service Goal
We understand that each client has unique needs. We'll accommodate you to the best of our ability.
Commitment to Quality
We stand by our work. We perform every job to the highest professional standards and get it right the first time.
Flexible Scheduling
We'll adjust to your schedule to cause the least disruption to your office or business. If this means scheduling jobs outside of normal business hours, we're prepared to work evenings and weekends.
Complete Customer Satisfaction
Most of our business comes from client referrals. We do little advertising. Your satisfaction is important because we value you as a customer, and we'd like you to recommend us to your friends and business associates.
G3 Electrical Mission Statement
We trust God to empower us to efficiently execute and complete all projects with the highest level of integrity and reliability. We will do this with the support of qualified and knowledgeable employees who are committed to maintaining a strong work ethic.
Your Local Commercial Electrical Contractor #VegasStrong
G3 Is a Qmerit-Certified Electrician
Qmerit-certified electricians are:
Properly licensed, fully insured, and thoroughly background-checked.
Compliant with all applicable worker's compensation guidelines.
Required to secure permits to verify that installations meet local building codes.
Teamed with industry experts for training on the latest technologies.
Only select electrical service providers earn the exclusive Qmerit certification, a symbol of excellence in electrification. You can depend on Qmerit-certified partners to provide trusted installation solutions that meet the highest standards for safety and service quality.